About us

After more than 50 years of product development, Kyocera's Corporate Electronic Components Group expanded with the integration of Kyocera Crystal Device Corporation (formerly Kyocera Kinseki Corporation), Kyocera Connector Products Corporation (formerly Kyocera Elco Corporation), and the Corporate Functional Devices Group (formerly Nihon Inter Electronics Corporation, which handles power semiconductor products ). In addition, Kyocera's Corporate Electronic Components Group and KYOCERA AVX Components Corporation (formerly AVX Corporation), a consolidated subsidiary of Kyocera, unified sales organizations to enhance the global sales capabilities, and will maximize synergy by combining the companies' resources of manufacture and development for further expansion of its global business.
Electronic components are essential to all types of electronic equipment, from smartphones and wearable devices to industrial machines. Kyocera contributes to the advancement of electronics through cutting-edge technology and quality throughout the manufacturing process.
Sales Offices
Kyocera by the Numbers
We are a trusted global manufacturer of ceramic products with a strong financial position.
We practice a "Customer-First" policy, offering products and services that exceed customer expectations.
Consolidated Sales
Since its founding, Kyocera has remained profitable every year, and has expanded into a global enterprise with annual sales of more than $15 billion.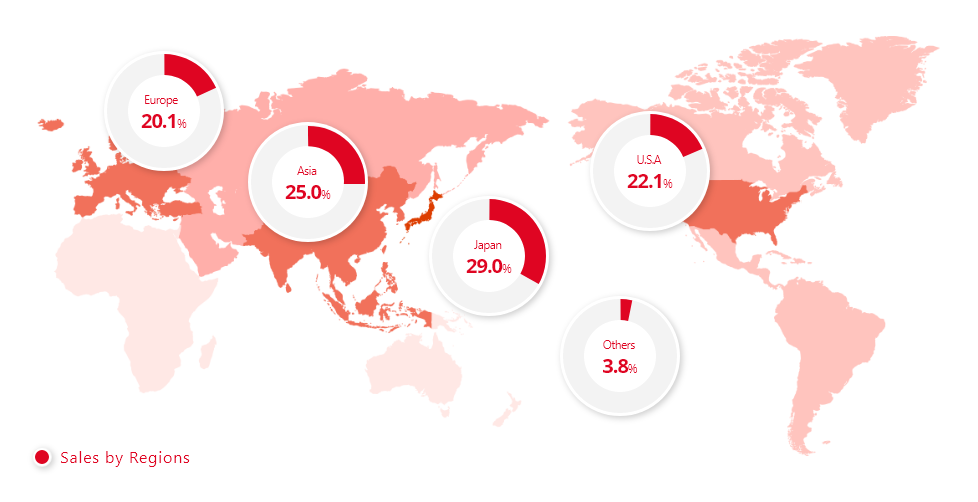 Group employees

(Excluding non-consolidated subsidiaries and affiliates accounted for by the equity method)
Founded in 1959, Kyocera started with just 28 employees. Now, after more than 60 years, we have more than 80,000 employees worldwide.

As of March 31, 2023
81,209people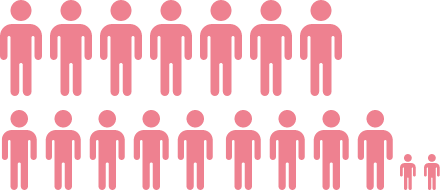 Group companies

(Including KYOCERA Corporation)
Kyocera creates new value for customers worldwide by optimizing the synergy of Kyocera Group Companies.
As of March 31, 2023
298companies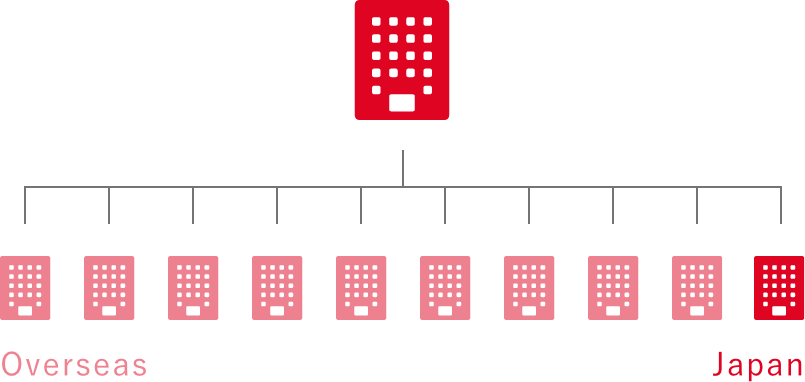 Capital Adequacy Ratios*
Kyocera strives to maintain a strong financial position, with a capital-to-asset ratio of at least 70%.
*Ratio of equity attributable to Kyocera Corporation's shareholders to total assets
77.2%