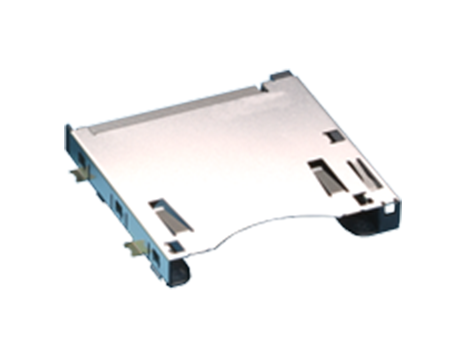 The 5867 Series are Memory Card Connectors for XQDTM cards. As these products are connectors for consumer equipment such as DSCs (Digital Still Cameras) and DVCs (Digital Video Cameras), their card operation features a push-push mechanism by adopting the spring-ejection structure, thus enabling users to easily insert and eject the cards. In addition, the connectors are made user friendly with an enhanced "click" feeling, and a guiding structure which prevents incorrect card insertion of the cards.

XQD is a trademark of Sony Corporation.
CompactFlash is a trademark of Sandisk Corporation.