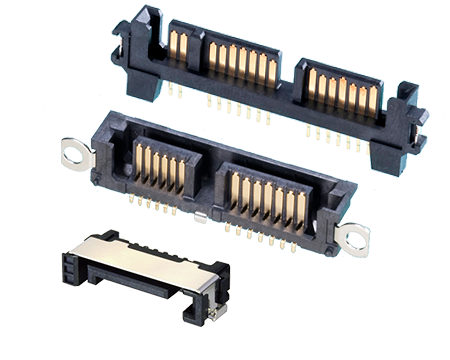 The 5650 Series are plug connectors , compliant with the Slim Line SATA standards (Serial ATA Revision 3.0).
Suitable for laptops, industrial equipment and power supplies etc.
Slim Line SATA (Serial ATA): One of the extended specifications of IDE (ATA) standards for connections between PCs and storage devices, formulated by the Serial ATA Working Group.