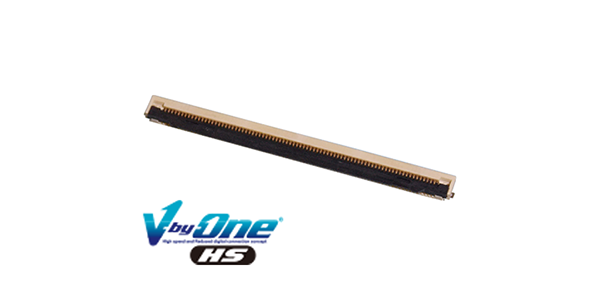 The 6806 Series are FPC/FFC connectors for high-speed transmission featuring a pitch of 0.5mm and height of 1.75mm.
A convex-shaped actuator shape facilitates opening / closing operations, and a "click" feeling assures locking when the FPC/FFC is mated.
The contact point is designed widely in order to obtain high contact reliability with FPC/FFC conductors. In addition to FPCs, these connectors can also be used for impedance-adjustable FFCs. By improving high-frequency characteristics with impedance matching, the connectors allow high-speed transmission which corresponds to next-generation interfaces V-by-One®HS*.  Recommended applications: Automobile, industrial equipment, power supplies and flat TV etc.
* V-by-One is a registered trademark of THine Electronics, Inc.