Power Semiconductor Devices
Standard Diode Modules with Low Thermal Resistance


Kyocera's diode modules feature high heat dissipation capabilities by optimizing materials and joint conditions resulting in stable rectification at high temperatures.
Our diode modules are the perfect high-reliability solution for power conversion in harsh environments.
Kyocera offers various diode modules with current ratings ranging from 80A to 700A and 2-in-1 to 6-in-1 configuration options.
Features
High surge forward current
Low thermal resistance
High reliability
RoHS compliant products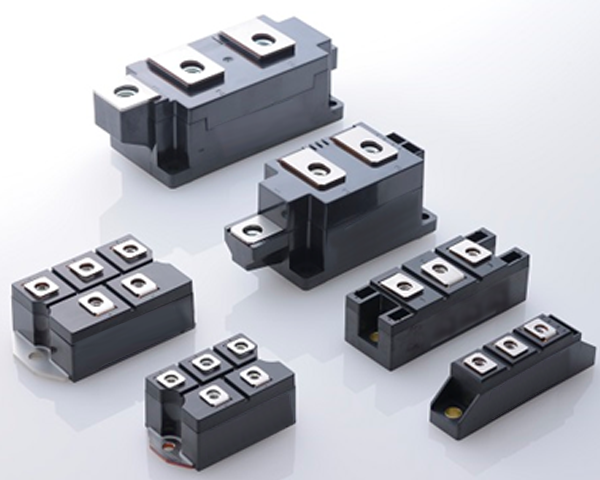 Applications
General inverters
High voltage inverters
Servo drivers
UPS
Welding machines
Elevators
Commercial air conditioners
Connection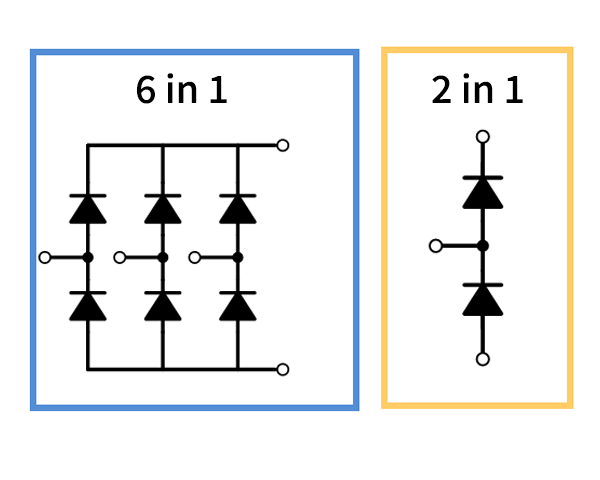 Typical Circuit (Inverter / Servo)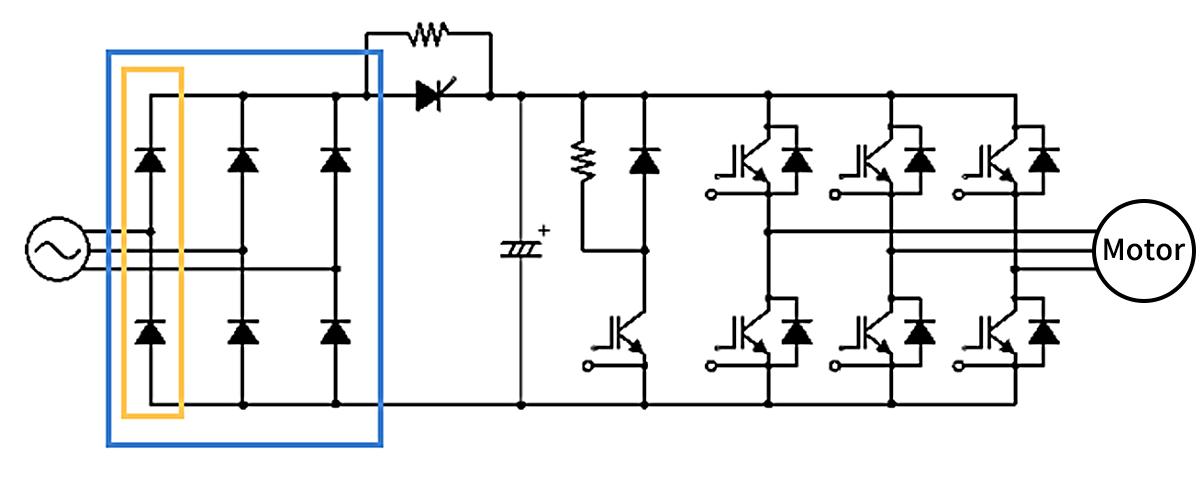 Diode Modules (2in1)
Package
Circuit
Part Number


Recommended Items

Vrrm
IO
IFSM
Tjw
VF(max.)
Tj=25℃
Rth(j-c)
(V)
(A)
(A)
(℃)
(V)
(℃/W)
E-79

PD100MYN16
1600
100
2000
-40 to +150
1.35
0.21
PD100MYN18
1800
E-80

PD200MYN16
1600
200
5000
1.50
0.12
PD200MYN18
1800
E-81

PD260MYN16
1600
260
7600
1.43
0.098
PD260MYN18
1800
PD380MYN16
1600
380
7600
1.52
0.073
PD380MYN18
1800
E-82

PD700MYN16
1600
700
13000
1.72
0.034
PD700MYN18
1800