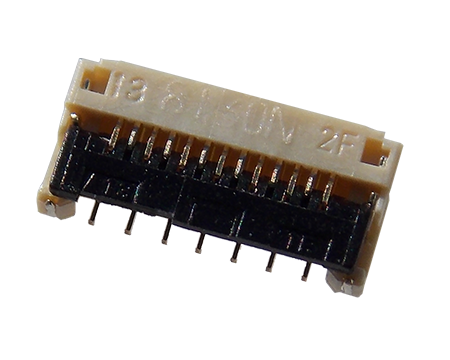 The 6844 Series are light, compact FPC Connectors featuring a pitch of 0.3mm, height of 0.95mm on board, and width of 2.7mm* in the mounting space. *Width in actuator closed state:3.2mm
Despite their slim designs, these connectors feature accurate positioning for secure mating as well as good operability, and provide a nice "click" feeling in the locking system.
Suitable for consumer devices such as smartphones, tablet PCs, wearable devices, laptops, audio equipment and game machines.