SAW Devices
Circuit Matching Service for High-Frequency Devices


Kyocera offers a matching service that high frequency devices can be used with confidence, including our SAW devices.
By providing a matching service, it can prevent mismatches that may occur after the installation of a customer's terminal board, such as reflection, reduced efficiency, and degraded terminal performance.
Overview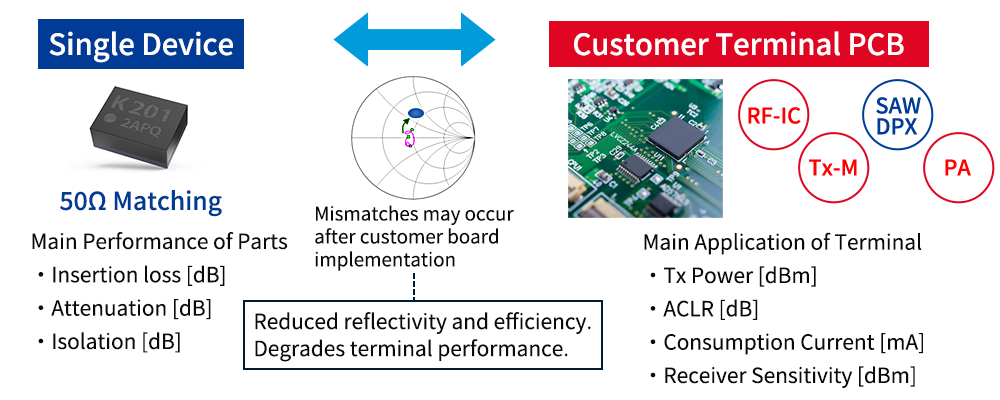 Matching services consist of matching circuits with different constants of L/C components to achieve terminal performance and perform impedance adjustment.
Click Here for Inquiries
Passive Test
Move the impedance (around 50 ohms/adjusted for PA).
In Network Analyzer, Tx - > Ant. port (S21) damping properties, Tx (S11) and Ant. Measure the reflective impedance of port (S22).
Active Test (to check board characteristics)
Evaluate reception sensitivity, ACLR, current consumption, etc., and search for the best match.
Matching Status
Data is based on research by Kyocera.
Technical Support Locations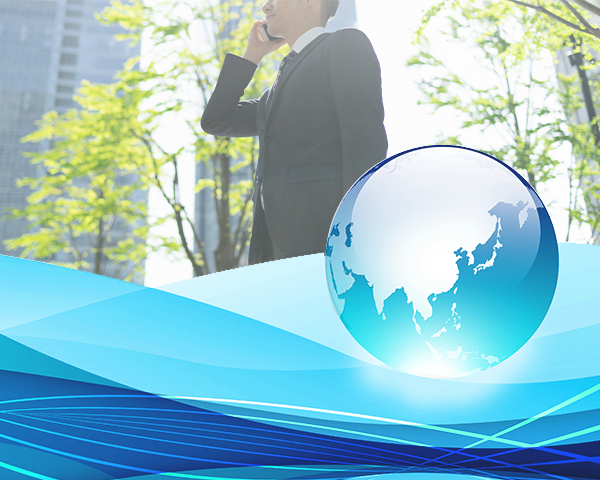 Japan: Shiga, Yohkaichi Plant
KYOCERA(China) Sales & Trading Corporation (Shanghai Office)
KYOCERA(China) Sales & Trading Corporation (Shenzhen Office)
If requested, we will visit and provide matching support.
We welcome your request through the contact form.